---






Kasin Hunter's
(C l i c kn a m ef o rb i o.)
Art From My Heart
and
the Southern Arizona Gourd Association












Kasin Hunter
P.O. Box 26037
Tucson, Az. 85726
520-746-1563
gourdart@gourdsbykasin.com
Southern Arizona Gourd Association
P.O. Box 26037
Tucson,Arizona, 85726
520-746-1563
mailto:kasin@flash.net
Gourds for Sale:
These selections are completed and ready for sell. If you desire details, email here. Click on pictures for enlargements.


African Hill Top Dancers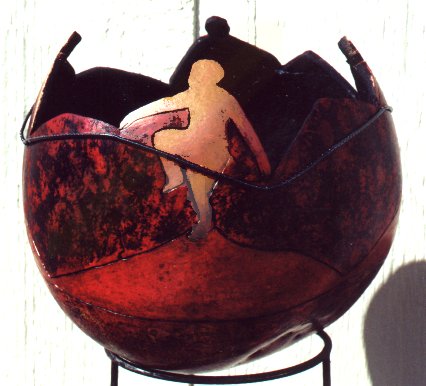 Materials: leather dye, charcoal, oils, bronzing, hemitite heishi
$50.00
Western Water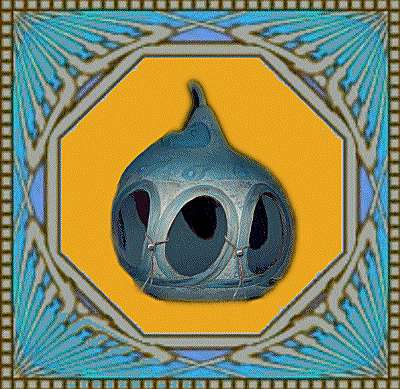 Materials: acrylics, bolo ties, turquoise stones, copper buttons $45.00
Woven Butterfly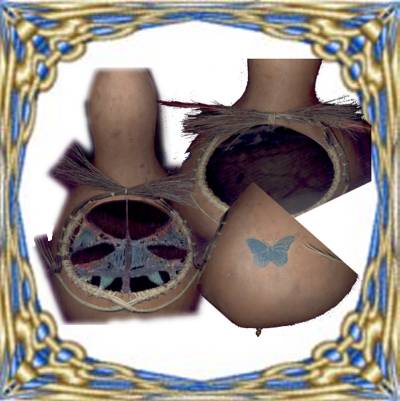 Materials: woven horse hair and pineneedles, lacework butterfly, acrylics, pheasant feathers
$125.00
Shipping and payment alternatives can be found at the bottom of this page. email Kasin Hunter directly.
Thank you for shopping at Art From My Heart. Payments: (American personal check or money order.); Paypal accepted.
Customer pays actual shipping costs. No handling fee.
***
Prices do not include taxes.
Orders outside of Arizona, no tax required.

Tucson, Arizona residents -- add 7%.
Arizona residents outside of Tucson city limits -- add %5 tax.
***

Love animals? Find out how Art From My Heart benefits animals. Click here!

*** (Please, NOTE: artist, Kasin Hunter, will not be accepting any more gourd art orders until further notice. Orders for Devil's Claws, cactus lace, and coyote gourds will be accepted at any time. Watch this page for gourd art pieces as they come available.)

Email: heartart@gourdsbykasin.com
Year 2000 and prior web site: Kasin's main Gourd Art Gallery

Year 2001 web site: Kasin Hunter's 2001 Gourd Art

(CLICK 'HERE' TO GO TO THE SOUTHERN ARIZONA GOURD ASSOCIATION.

SAGA gourd art show at the Tucson Public Library for November, 2001.

Like puzzles? Try some of these Gourd Art Puzzles
---
---
Cartoons in logo at header by Toons by Ron