Here's some gorgeous gourds.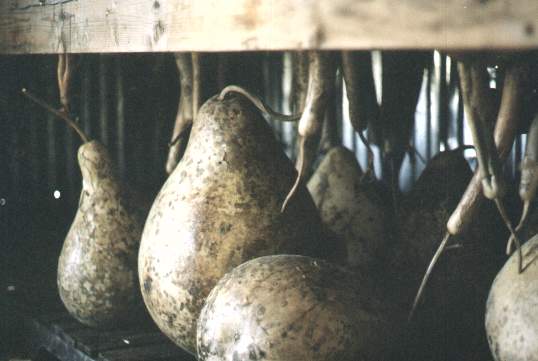 Larry grows and sells a good variety of gourds including the more rare dolphin gourd.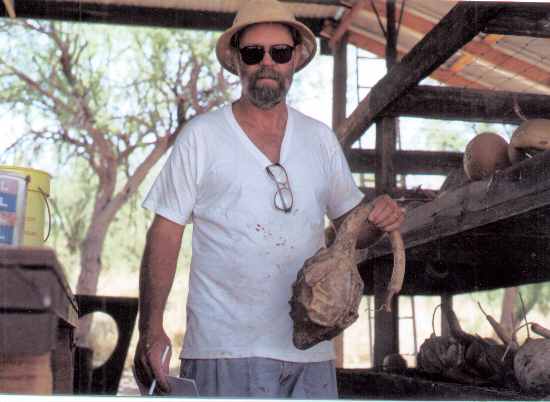 Here's one of Larry's "furry gourds". This yellow variety comes with the typical four legs and a tail.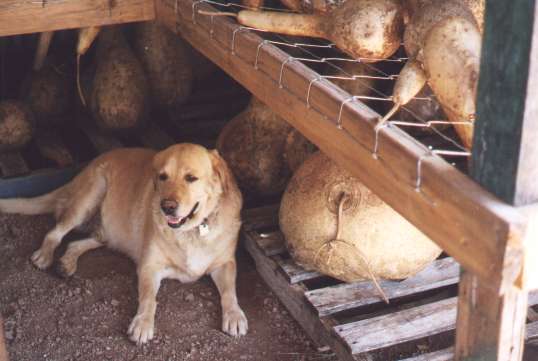 Larry uses a large plywood board with cut holes in it for measuring the gourds he sells. His measurements go from small to large in one inch increments. The customer places the selected gourd into the holes until it passes through. Each hole is assigned a specific price. Special gourds have an extra $1.00 tacked on.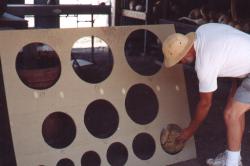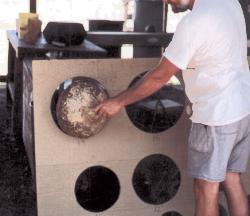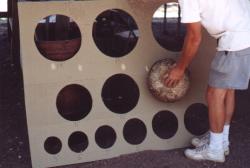 Larry's gourds are enjoying this open field. I wonder what gourd babies we'll see next year?