---
2001 Tucson Public Library Display by Kasin Hunter and SAGA
After I filled the three display cases in the main lobby, the childrens' librarian asked me if I could fill one of their cases with gourds for children.
I added the leftover gourds I had then went home and brought in three more boxes and plumped up rest of the display case.
Top shelf houses the Christmas gourds - santas, ornaments, candy canes, etc.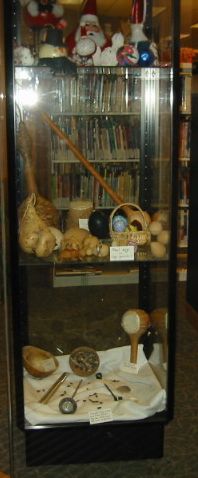 The middle shelf holds a raw goose gourd, an hourglass double drum, egg gourds and real eggs so the kids can see it they can tell the difference, Bob and Ona's turtle, a smattering of different raw gourds, and a long-handled dipper gourd.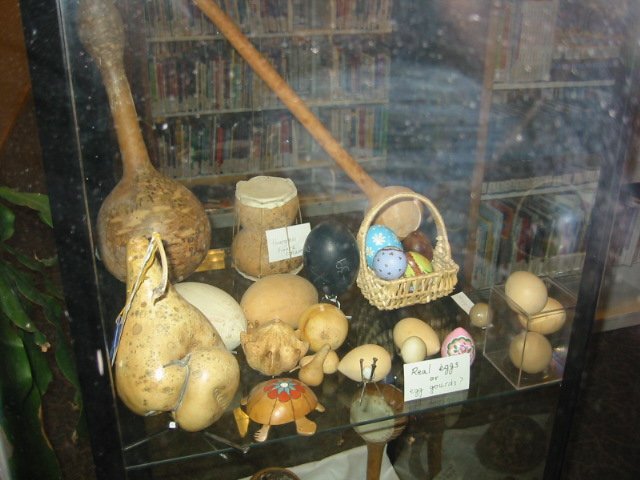 I wanted to show the kids what's inside those gourds, so I brought dried gourd guts and several gourd seeds to spread around, also several tools used for cleaning out the gourd guts - a wire brush for a drill, a horse-hoof scraper, a long wire, a Sanibel seashell (thanks Colleen!), and a homemade toothed scraper from a gourd acquaintance. Also, on this shelf, I added a matraca drum, a water drum, and 1/2 a cannonball (from Harry Hurley) filled with gourd seeds and fiber.