DOGS!
2003 Kasin's Dogs
January 1, 2003.
The sun was shining. The front step was warm. Del sat with eyes half mast facing the yellow sun while Blacky lounged on the sidewalk nearby. What a wonderful first day of the new year.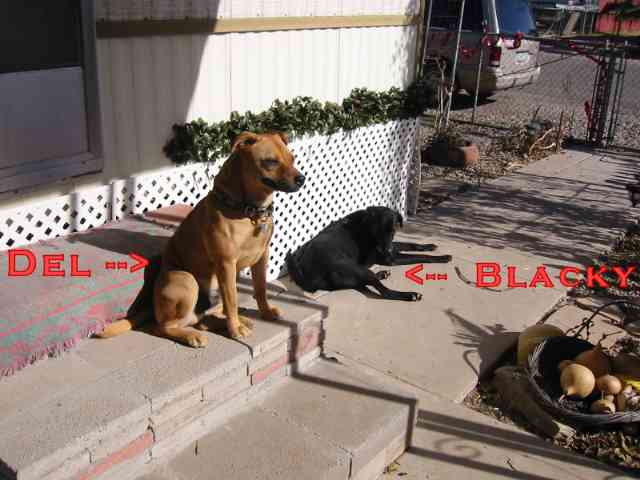 Back to the main Doggy Page
or go to the fun links below.
Thank you for visiting.
Would you like to go to
My email
2001 Gourd Art Gallery by Kasin Hunter?
or
Art From My Heart gourd art gallery
or
Kasin Keep gourd art gallery?