The artist shown here in this photo worked on this piece
for 15 months, 8 hours each day.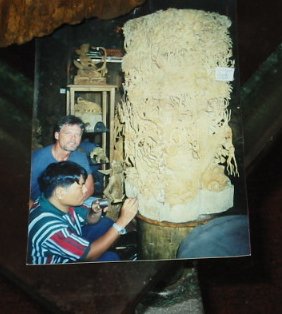 First long shot. The piece is made of Teakwood and is approximately five 1/2 feet tall with table boost. Without, I'm estimating it at being 4 feet tall. Diameter est. at 2 feet thick.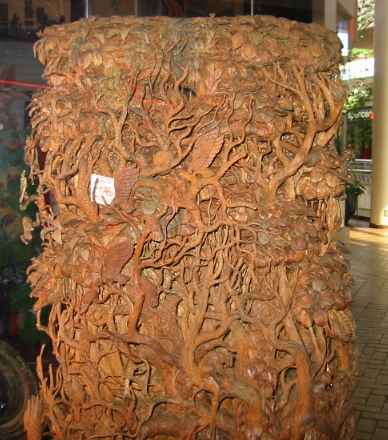 Second long shot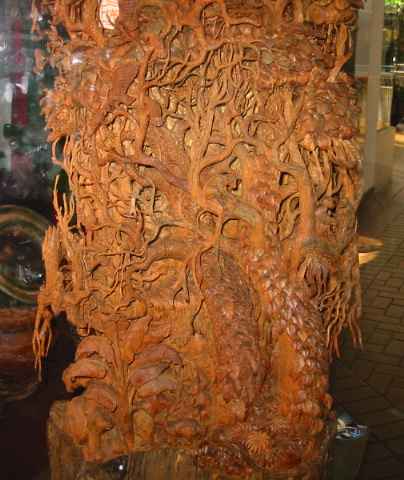 Third long shot

Exterior, first shot.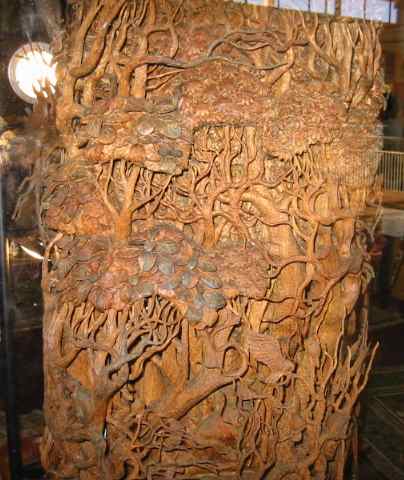 Second exterior shot.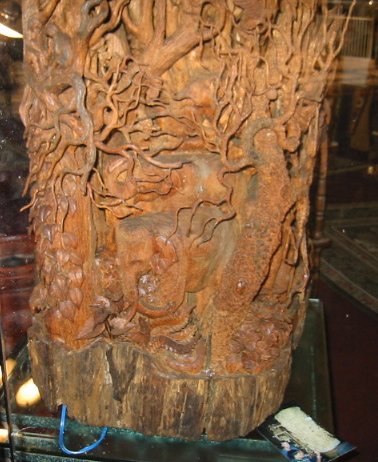 A carved forest. Details and depth - both amazing!