The first day of 2003, I cleaned up some gourd vines and VOILA! I saw a couple gems among the leaves. I had three beauties like this one.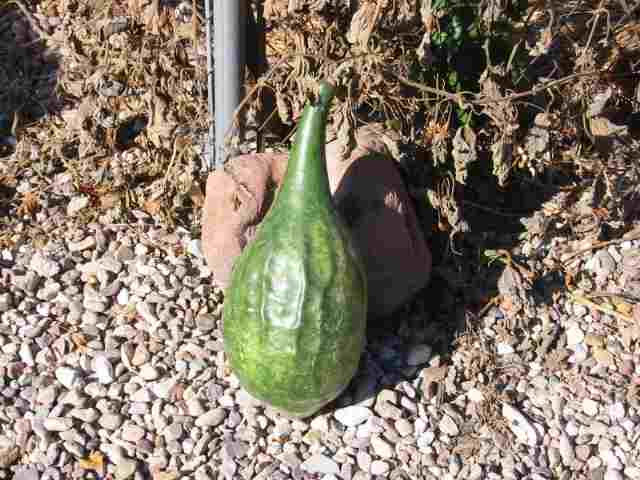 Do you know what kind of gourd this is?

It's a maranka or some call it a dolphin gourd. They make really interesting lamps.

Here's a shot of both female and male flowers. See the bulb under the left flower? That's a female gourd flower. The male flower doesn't have this bulge. Also, see the protruding yellow middle on the left flower? That's the female reproduction part - the pistil. The part of the male is deeper inside on the right flower. (See below for closeups.)

Here I'm pollinating the bulbous female.

Here's the deep part of the male flower - pollen galore!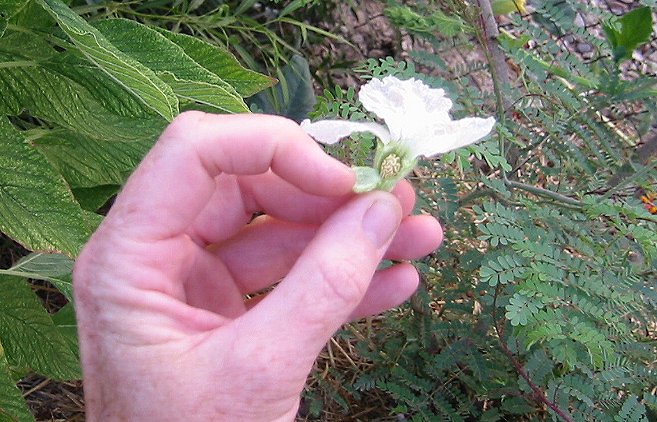 Jump to my 2003 Fall Gourd Arbor.
Jump to my 2003 Sunflower pics.
---
Thank you for visiting.
Would you like to go to
My email
2001 Gourd Art Gallery by Kasin Hunter?
or